Horizon3
Total System Provider and Integrator
Horizon 3 Sdn Bhd provides Asset Management Services, Reliability Engineering and IT solutions in various industries across Malaysia and South East Asia. One of our key services is the Plant Asset Management System, where we provide a comprehensive total solution from maintenance strategy development and review, work identification, work control and work execution.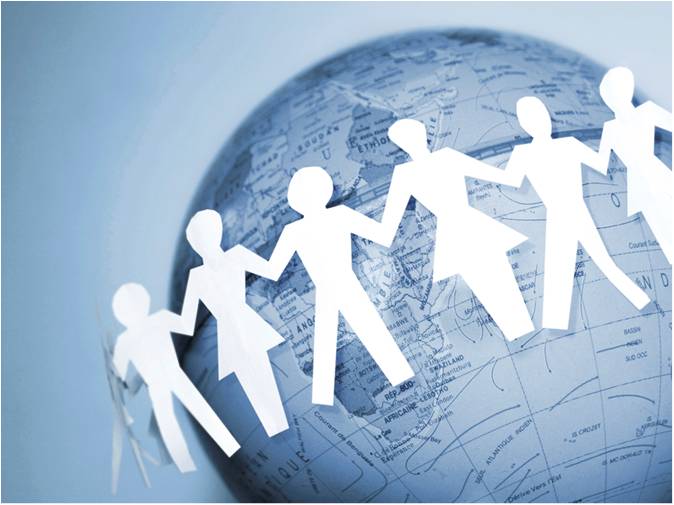 Strong Networking
With our reputable and global principal and partners, support in terms of tools and expertise combined with our home grown consultant, thus we are able to provide TOTAL SYSTEM INTEGRATOR AND SOLUTION PROVIDER to the industries. The consultation and services provided are based on 20 years of experience and expertise in various industries ranging from Oil and Gas, Power generation, Military, Mining, Building Facility Management to Semicon.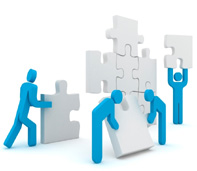 Unparalled Expertise
Horizon 3 has in-depth understanding of the criticality of fast, trustable and accurate information for all projects under the Asset Integrity, Reliability and Maintenance management work execution. Horizon 3 has a portfolio of clients in Malaysia that includes Petronas, Petrofac, Perisai Drilling, Motorola, Scomi, MIMOS, STRIDE and Malaysian Ministry of Defense (MINDEF).
PTC CSR donation at UTM ( 9th March 2016)

Invitation and Finalized Program for PTC Creo and PTC Mathcad Presentation Ceremony

Token Of Appreciation

Our Managing Director , Mohd Nazly Mohd Kassim received a gift from Prof. Dr. Noordin bin Mohd. Yusof Dean of Faculty of Mechanical Engineering,UTM.

Ceremony

Lunch session with Prof Dr Rose Alinda Alias, Deputy Vice-Chancellor (Academic & international) and Prof. Dr. Noordin Mohd. Yusof, Dean Faculty of Mechanical Engineering.
Reliability Awareness Day

( 18th April 2016)

Along the way ceremony organized by MIMOS & Horizon 3 Sdn Bhd at auditorium Dr Tengku Mohd Azzman Shariffadeen MIMOS Berhad,Kuala Lumpur

Line Of Speakers

Photoshoot session after speakers received token of appreciation from MIMOS.

Lab Tour

Participants have a chance for lab tour in MIMOS

Honorable Line

From left Nik Ahmad Fadzil Nik Muhammad Arifin,Senior Reliability Engineering MiMOS, Our Managing Director Mohd Nazly Mohd Kassim and Dr. Mohd Foad Abdul Hamid,University Technology Malaysia.

General Manager

Radzeery Fahmi Dzulkifli, General Manager give a full attention to heard the lectures.
NEWS
Latest
Organized by MIMOS & Horizon 3 Sdn Bhd

Date: March 7 to 10, 2017

Organized by MIMOS & Horizon 3 Sdn Bhd

Date: March 20 to 22, 2017

Organized by MIMOS & Horizon 3 Sdn Bhd

Date: April 24 to 26, 2017

Organized by MIMOS & Horizon 3 Sdn Bhd

Date: May 17 to 19, 2017

Organized by MIMOS & Horizon 3 Sdn Bhd

Date: July 10 to 12, 2017
Archive
Organized by MIMOS & Horizon 3 Sdn Bhd

Date: December 12 to 15, 2016

Organized by MIMOS & Horizon 3 Sdn Bhd

Date: September 19 to 22, 2016

Organized by MIMOS & Horizon 3 Sdn Bhd

Date: October 18 to 20, 2016
Our Services
Dependable expertise that opens up new horizons
Asset Management System

Situational Assessment for plant operations and maintenance, CMMS data development and management, Reliability and Maintainability Analysis, Reliability, Availability & Maintainability (RAM) modelling and simulations, Failure Report Analysis and Corrective Action System (FRACAS).

Information Communications Technology

Product LifeCycle Management (PLM), Engineering Information Management System, Pedago Learning Management System (LMS), Knowledge Management System (KMS), Gas Leak of Containment System (GLOCS).
Our Partners
We work together to serve your needs
Global partnerships with renown companies are the cornerstone of our strategy.
PTC Inc

PTC Inc is a U.S.-based computer software company specializing in 2D & 3D design software, product lifecycle management (PLM), and service management solutions..

PTC

MIMOS

MIMOS Berhad (or MIMOS) is Malaysia's national R&D centre in ICT under purview of the Malaysian Ministry of Science, Technology and Innovation (MOSTI)..

MIMOS Berhad

Meridium

Meridium, is the global leader in asset performance management software and services for asset-intensive industries..

Meridium

Miriam AS

Miriam AS, is a Norwegian company with a new generation of RAM analysis tool collaborative – Miriam Ram Studio and Miriam RAM Gas. .

Miriam RAM Studio & Miriam RAM Gas

Moasoft

Moasoft, is a Korean-based company specializing in quality and reliability in aerospace, defence and semi-conductor industries.

Moasoft
Contact us
Delaying will not help your reliability objectives
Horizon3 Sdn Bhd, Suite 2.12A & 2.12B, Level 2, Menara Maxisegar, Jalan Pandan Indah 4/2, Pandan Indah, 55100, Kuala Lumpur, Malaysia. Tel: (60)019-9880192
View on Google Map
Do you have any reliability needs? Contact us, we will give you the answer you expect.
⇧